Floor Plan E
2 Bedroom, 2 Bathroom
940 Square Feet*
---
Floor Plan E features a spacious combined living/kitchen area, two bedrooms, an attached master bath, a second full-sized bath in hallway, and a private balcony off of the living room.
Appliances: Stainless steel stove, fridge, microwave, and dishwasher; garbage disposal; stack washer/dryer
Furniture: Ask about renting this floor plan custom-furnished with elegant designer furnishings.
Utilities: Resident pays $50.00 for water and trash.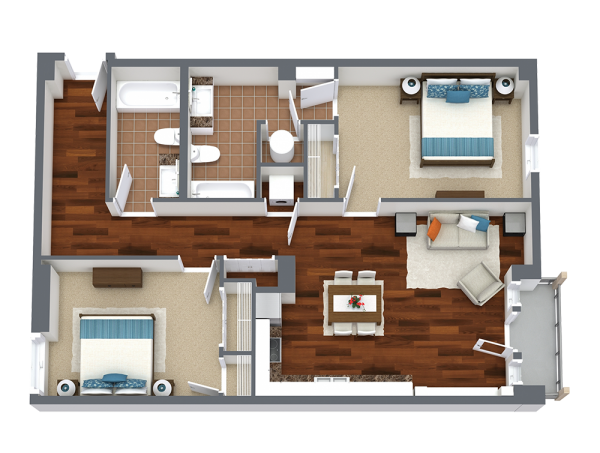 Square footage measurements are approximate